Nancy Peterson is the founder and CEO of HomeStars and has been in a WolfeCorp building since 2012.

What building is your space located?
We have 9300 sq. ft. in Suite 501 at 49 Spadina.
How long have you been in this building?

We moved into the second floor (approx. 2300 sq. ft.) at the beginning of 2012. We were subletting with our friends Page Zero Media who moved in the fall 2011 and their team was mostly remote. In 2015, we added about 3500 sq. ft. by taking over the adjacent office to the west and have steadily grown from there.
Tell us a bit about your company.
HomeStars is the leading online community in Canada that connects homeowners with home service professionals. It's a free service for homeowners to find reputable professionals through its database of two million companies and hundreds of thousands of reviews. Homeowners write reviews based on their home improvement experiences – both good and bad – to help others make better hiring decisions. Since its launch in 2006, HomeStars has raised the bar on accountability, integrity and transparency in the home improvement industry.
Why was this building a good fit for your company?
Originally our office was at Yonge & St. Clair, but our youthful employees preferred to be downtown, not midtown. Being located on Spadina Avenue right in the heart of 'Silicon Valley North' has also helped our recruitment efforts. In fact, since we moved into 49 Spadina in 2012, we have grown from 20 to 120 employees today.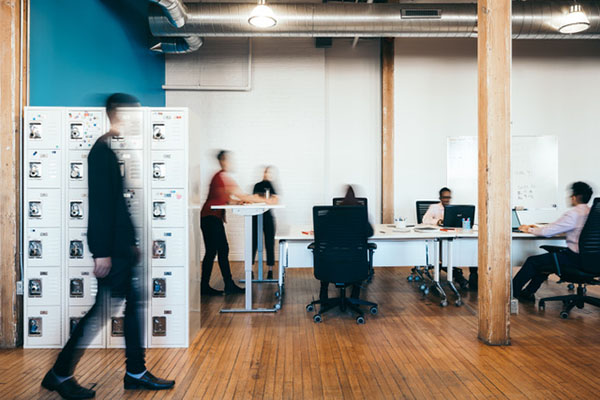 What attracted you most to this building?
We love its architecture. Post and beam; lots of wood and exposed brick; high ceilings; abundant natural light. We also enjoy looking onto Clarence Square Park.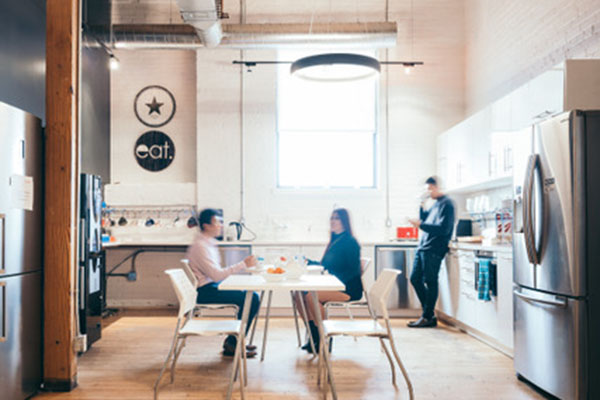 What do you like about the neighbourhood?
It's a great place to walk, and every direction gives you a fresh and interesting view. There is lots of shopping on Queen St. West and Marshall's on John St. is great for quick gifts. LCBO is close by too (and getting closer!)
Do you have a favourite lunch spot?
Le Select is superb French cuisine. With two outdoor patios, at the front and back, the vibe and delicious food makes you feel like you're in Paris. In addition, there are lots of quick takeout options within a two-minute walk like Tim's, Subway, and healthy sandwiches and salads at Nook on King, Rabba and Fresh & Wild. After work, my favourite spot is Bisha Hotel. It has an outdoor patio and indoor restaurant called Kost on the 44th floor that has a great view of the city and the lake.