Superette has recently opened their doors at the Steele Briggs Building. Offering a wide variety of products… including a pizza phone we spent some time catching up with Co-Founder, Drummond Munro.
Name and title?
Drummond Munro, Intern (posing as Co-founder, Chief Brand Officer, and whatever else suits on the day… it's a start up).
What's your elevator pitch?
Superette is an immersive retail experience. We make buying cannabis as enjoyable as consuming it.
Why the King Spadina neighbourhood?
This will be our second Toronto location. We wanted to speak to a different demographic than we do at our Summerhill store. King-Spadina is younger and more culturally diverse. The store reflects this. We're excited to be the closest cannabis retailer to the Rogers Centre and Harbourfront.
Go to lunch spot?
Gusto 101.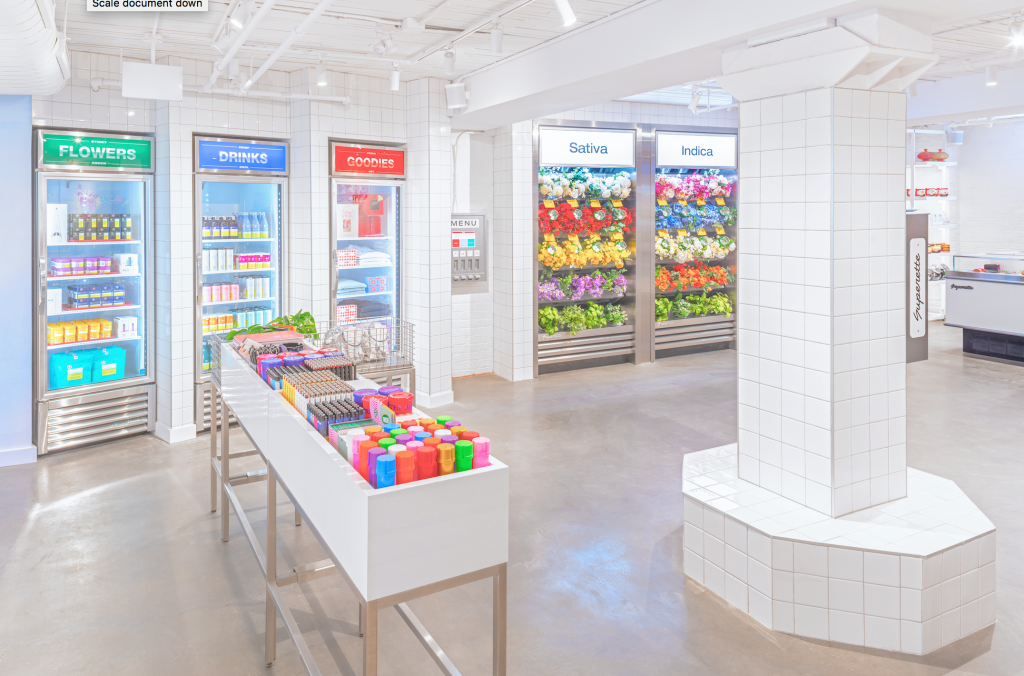 What attracted you to the Steele Briggs Building?
We'll be a one stop shop for all your favorite vices. By sharing an entrance with the LCBO, we're the first cannabis retailer in Ontario to co-locate.
What differentiates Superette?
Our locations are influenced by the surrounding community and that manifests itself in the hyperlocal elements that show up in each store.
Anything else we should know?
Follow @superette_shop or sign up for our mailing list if you want to be in the know.