About
Located in the heart of the King-Spadina neighbourhood, 49 Spadina is a brick and beam heritage building that has been modernized and repurposed from a light industrial structure to a best-in-class mixed-use building. Built in 1911, 49 Spadina features original beams, high ceilings and oak floors. Situated in one of the city's most walkable and bike-friendly communities, the building is within close proximity to Rogers Centre, Bisha Hotel, Soho House and some of the best restaurants in the city. 49 Spadina is also the home of the new LCBO King West Flagship Store.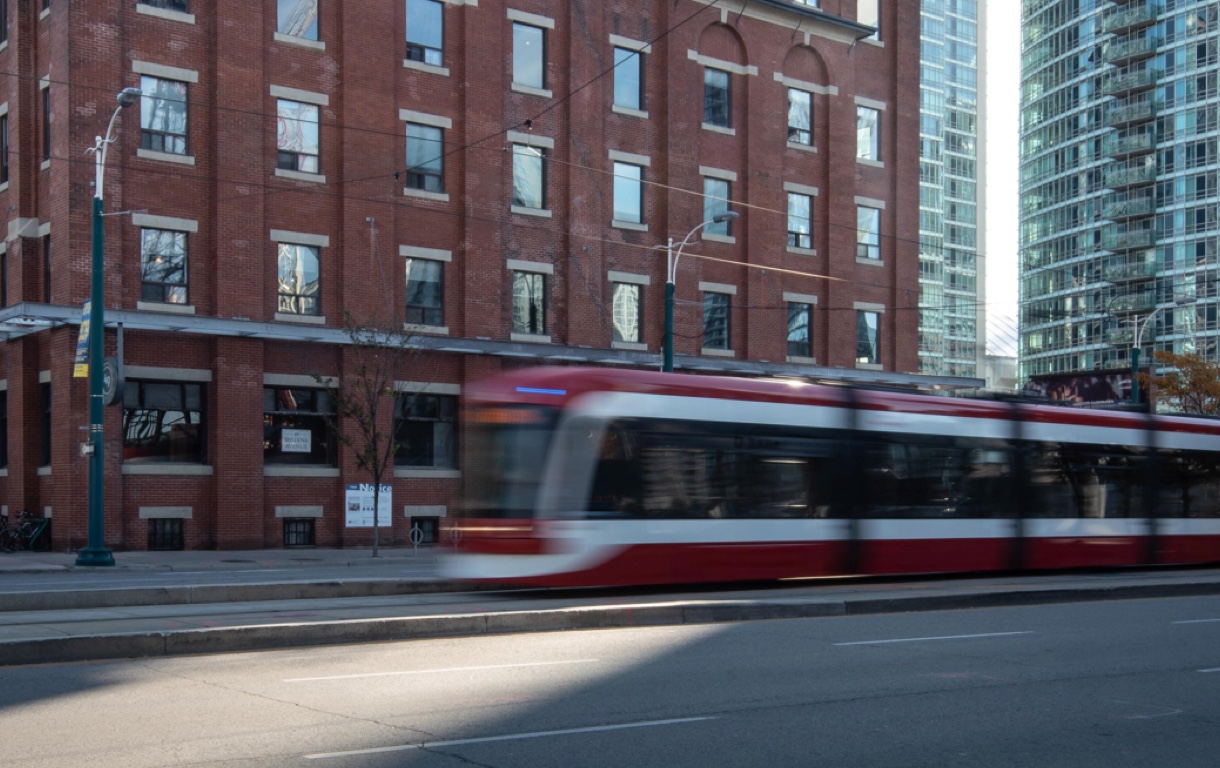 Easy Connections
2 minute walk to 504 King Streetcar
2 minute walk to 510 Spadina Streetcar
6 minute commute to St. Andrew Station on TTC Line 1
Walking distance to Financial District
4 blocks from Gardiner Expressway
6 minute drive to Billy Bishop Airport
Spadina-Front GO Station announced by Metrolinx located immediately south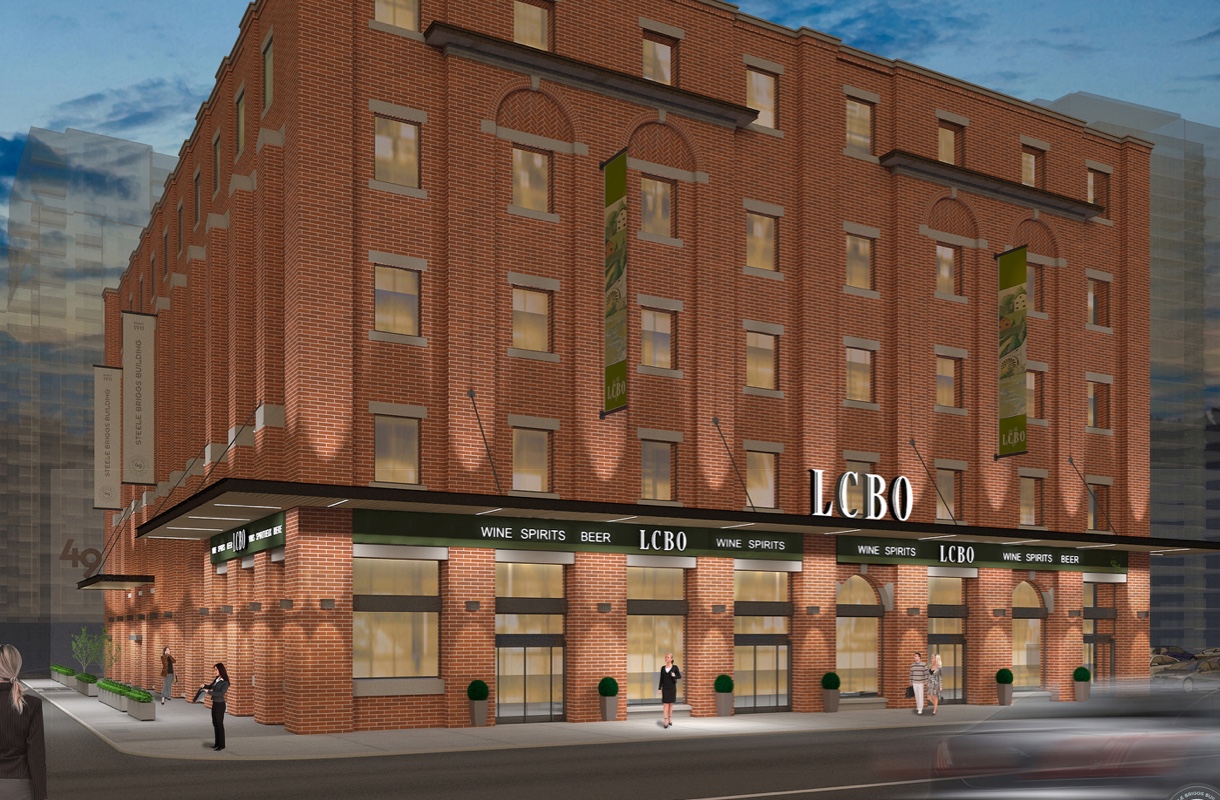 Building Features
Overlooking Clarence Square Park
15,000+ sq. ft. single tenant floorplates
Retail at grade including LCBO and specialty café
40 weather protected bicycle stalls
Change room and shower facilities
Daily cleaning services
24/7 secure building access
Enclosed weather-protected loading dock
History
Built in 1911 this building was originally used as a commercial warehouse for the Steele Briggs Seed Company who shipped seeds across Canada. The Steele Briggs Seed Company was founded by Richard Steele and Sylvester Briggs originally purchasing 49 Spadina as a warehouse to consolidate their operations into one building. They occupied the building until the late 1970s, at which point the building was sold to WolfeCorp and converted to a commercial office building.
The original Steele Briggs Building was designed in a typical commercial style by renowned Toronto architecture firm Sproatt & Rolph. Founded by architects Henry Sproatt and Ernest Ross Rolph in 1899, the firm was responsible for some of the most important institutional, commercial and residential buildings in Toronto, including Emmanuel College, Hart House, the Memorial Tower at U of T, and the Bishop Strachan School.
Many of the architectural details of this building remain today, including the original timbers, high ceilings, red brick exterior, stone window details and large oak doors. Since being acquired by the Wolfe Family, 49 Spadina has undergone extensive renovations to the lobbies, corridors, washrooms, suite entrances, and mechanical and electrical systems. The building now features an office and retail lobby which have both been designed to showcase and highlight the heritage of the building.
Suites Available
No suites currently available